Oh heyyyy….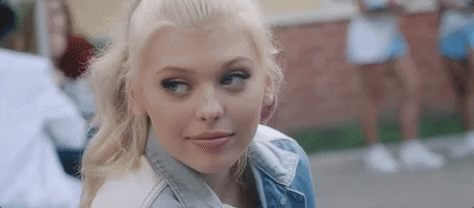 Look what we have here? Another post within a week. I'm currently clearing my AL, so I'm doing my best to finish backdated posts before I get busy again… Thank you for reading and being patient with me thus far 🙂
Read here for part 1 of the review (vendors mentioned: caterer/decor/bunga pahar/sireh dara, wedding favours, kompang). I also forgot to mention that the reviews are in random order.
Let's continue with the review. Next, on the list, I have my wedding cake from The Cake Anthem. They are not taking in orders at the moment because the baker, Att, gave birth late last year. When I enquired them back in 2016, she wasn't open for booking yet but did a soft booking for me anyway (more deeds here: A peace of cake). Alhamdullilah, everything went smoothly from the moment I communicated with her in 2016 until my wedding day.
I gave her my moodboard and told her that since my reception is at the void deck, I would prefer the cake to be sort of "naked" (or in her words "tak cukup cream"). She was super nice, kind and transparent enough to go through the process with me and what will be additional costs if I were to add more flowers etc.
Although I realllllyyyy wanted a customized cake topper but I decided against it as it'll be a waste of money and where can I place the topper again in the future? Hence, I bought this cake topper from carousell for $3.50 or lesser! The cake stand and cake knife will be additional costs if I were to get from them. So I borrowed from my in-house chef at work 🙂
Anyway, the only thing I requested from Att was to have a 'pop' of colour for the flowers so that the cake won't be muted. I left the colours and flowers decision all to her because as much as I'm a bridezilla, I toned down towards the wedding (because sis taknak stress).
Conclusion: **** – Att WINGED it with the colours. It's not too loud and yet not too muted. And what do you know? The flowers on the cake matched the flowers on the pelamin! This is what happens when you leave everything to Him – everything will fall into place as He wills it. My advice to future BTBs, do not sweat the small stuff and do not micro-manage.
---
My henna was done by SyraSkins. Since my wedding and solemnization was on a Sunday, they asked me to come down on a Friday.
If I could turn back the time, I would definitely have chosen another vendor because I would want to have the henna session in the comfort of my own home and I won't have to travel all the way to Geylang and have someone to accompany me to book a cab back (and waste $$). The downside was I also didn't know that Syra won't be doing my henna and nowhere in the invoice/package stated that as well. I guess I should have done my research better. Perhaps the reason I opted for them was that they were the only vendor that did white henna then and at the point of booking, I was still contemplating on what henna should I do (To henna or not to henna).
When I reached the venue, Syra's older sister did my henna. I showed her a few moodboards from their Instagram and she did my design with a twist. I had no pictures taken on that day because sis tengah penat from running errands in the morning.
Thankfully, my bridesmaid and MOH were there and they spotted a few mismatched designs on the front and palm. They informed the assistant who did their henna to make my designs more symmetrical. Although the vibe and atmosphere were relaxing, nothing beats the comfort of your own home really. Oh, and they charged freaking $20 for additional hands.
As you can see, apart from my photographers that did not take any clearer pictures of my henna, the henna on my palms were kinda "smushed". This was because they wrapped my hands with a bandage after the henna session. Prior to wrapping my hands, they asked if I have sweaty palms. I told them no but perhaps I should have. After having your hands wrapped with a bandage for 12 hours, the henna will definitely smudged (my hands couldn't breathe as well)! I was also disappointed that the "diamonds" didn't stick to my hands after the solemnization (I didn't bother finding a new one or sticking the ones that dropped because it will just make me angrier). I had to ask them for the "diamonds" because they forgot about it…
Conclusion: * – I wish they didn't stop doing the home service. As you can tell, I was disappointed that the henna turned out smudgy and the "diamonds" didn't stick even though I used a good eyelash glue.
---
My music & entertainment for that day was Orkes Mutiara. I don't know about you but personally, I like going to weddings where the DJ don't talk so much and they are playing classic malay songs. Yes yes, I don't like karaoke or when the "singer" can't sing for nuts but yet, they are belting a song dengan bersungguh-sungguh. This is just personal preference and you can have your own opinion on this. I'm glad my parents and I are on the same page with this. Orkes Mutiara was the first thing that they asked for when we have finalized our wedding date (Music matters)!
Conclusion: *** – they came to setup and leave when their time is up. Orkes Mutiara was definitely fuss-free, easy to communicate and my parents, family, relatives and guests definitely enjoyed the music and performance on that day! My dad even joget with guests while I was busy taking photos with my friends. I wish my photographers had captured that moment and when my Tanglin casts, Kak Masturah and Hatta sang a song! But they didnt. Oh wells.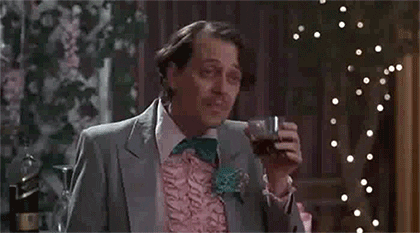 ---
Where do I begin with my next vendor, Thong Seng (shop is located in Larkin, Johor Bahru).
To me, a wedding card says a lot about the bride and groom. Like the pelamin, I wanted my wedding card design to be simple and clean. I had to add a touch of pink (more like the main colour actually) because…to have the card in mostly green may look like I'm the groom instead (you know lah makcik-makcik suke comment). Anyway, my husband designed both of our cards 🙂
One good thing about designing your own card or have someone close to you designing it, they know your character and they know what you'll like. Plus point is that I don't have to pay for the design! The downside is, I should have known better and just have my wedding invites printed in Singapore or have a vendor to design and print. You can read my horror stories here and here.
Conclusion: * – it's a no brainer that this vendor only get 1 star. In fact, I would say that they don't deserve any stars at all. The amount I paid to get it printed in JB + the hassle to go through customs and travel via public transport = quality and easy communication with a vendor in Singapore.
Although JB is cheaper, I would NOT RECOMMEND at all.
---
I had my wedding ring (which is also my mas kahwin) customized by Gem by Gems. I wrote about them here.
Basically, I already had a few design in mind and we went there to consult and ask for a quotation. We had a budget of not more than $3k for the ring. After about an hour of consultation and finalizing the design that I wanted, Tanweer gave us the quotation. Surprisingly, it was less than $2k considering that I had a blue topaz gemstone, 10 super tiny diamonds on the ring.
Tanweer asked me to send the ring inspiration photo via email so he can design according to the gemstone/diamonds/prongs that I have chosen. The inspiration and his design didn't differ much and I was pleased with the outcome.
Inspiration:
What Tanweer came up with:
We were allowed to make changes. However, if we were to change the design completely, he will charge an additional fee for redesigning.
Final product:
Conclusion: *** – Tanweer sent us the draft within a week. Any changes I made after the first or subsequent drafts, he will resend back within 3 days. It was such a breeze communicating with him and I was super happy with the final product as my ring inspiration came to life.
My advice to BTBs if you want to have your wedding ring(s) customized by Gem by Gems:
Have a mood board/inspiration pictures ready. If you come with nothing in mind, there's nothing he can advise on/not even any quotations apart from the diamonds/gemstones that you want.
Do come in 3 months prior to your wedding. This is to give him ample time to sketch/design your ring and lead time to change (if any).
Gemstones are truly beautiful.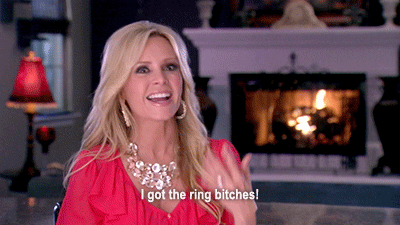 Until the next (hopefully) final post 🙂